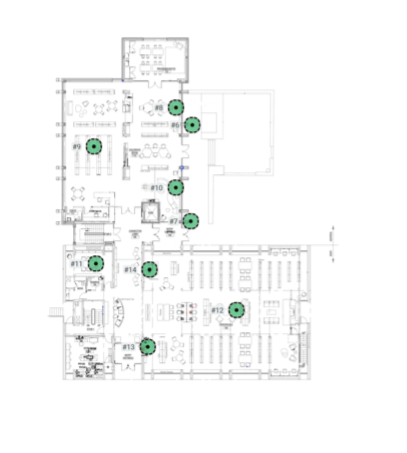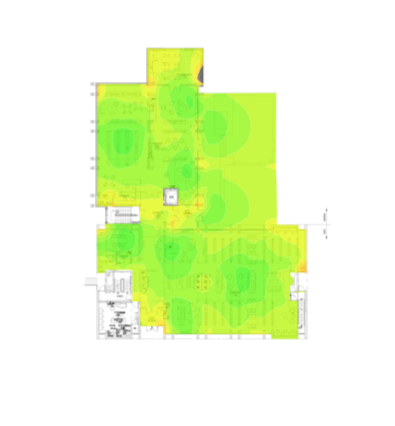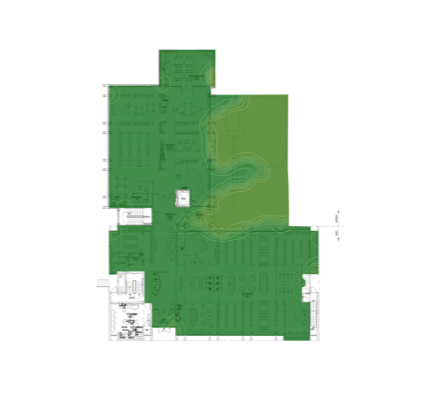 Wi-Fi Heatmaps – Site Survey WiFi
Superior's Wireless Design software allows our wireless engineers to perform comprehensive site surveys and wireless designs based on the specific
needs of your business and your business environment. Our engineers will identifies the best locations to install your access points and orientation of
antennas to correctly cover your entire space, ensuring maximum performance and coverage of your wireless network.
A fast, secure and reliable wireless connection is critical to any organization in today's business environment. With more Wi-Fi capable devices being utilized by employees, it is more crucial than ever for businesses to provide high speed, secure wireless connections.
Our engineers will work with you and your team to design a wireless infrastructure fulfills all band requirements and easily integrates with necessary outside applications.
Superior also provides cellular coverage design and installation which includes cell boosting, small cell and DAS solutions.
WIRELESS SOLUTIONS
A FEW EXAMPLES OF THE WIRELESS SOLUTIONS THAT WE PROVIDE